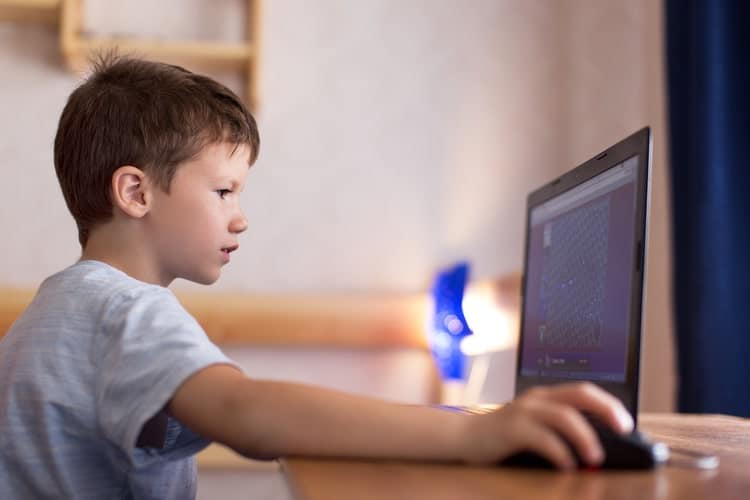 Cross posted at the Parent Coalition for Student Privacy blog. The following is by Carrie McLaren, a Brooklyn parent. If others have similar experiences with Chromebooks, please let us know at info@studentprivacymatters.org

A couple of years ago, my then-4th grade son started watching YouTube videos about Magic, a trading card game. These were snoozy, lo-tech commentaries that struck me as quasi-educational. But I soon noticed that YouTube's algorithm would start recommending more and more "engaging" videos — a video of white gamer known for dropping the N-word, for instance.
A close friend noticed the same thing happening with her teen. The boy watches videos about American history and started slowly being fed conspiratorial, alt.right nonsense. The racism was not intended on Google's part. It's simply the formula we've seen all over media platforms: big emotions + edgy content = more engagement. YouTube is in the center of the attention economy, after all, and YouTube's goal is to keep users watching YouTube.
This economic imperative doesn't end with Google Classroom. Classroom is just another piece of Google's data-mining machine. Why school districts are so eager to jump on board the platform is hard to fathom were it not so cheap and convenient. But as anyone with a passing familiarity with Big Tech knows, you get what you pay for. When the tech is free, you are the product.
Prior to distance learning, my son had a Chromebook that he could log into via his gmail account, which we could monitor via Google's parent controls, Family Link. Once we started distance learning, he needed to login via his school's gmail. But these Classroom accounts are not subject to Google's parent control. So, thanks to Google Classroom, my son could log into his Chromebook using his school account and potentially access porn sites, spend the day watching YouTube and ads hawking age-inappropriate games, or do pretty much anything else on the internet, unguarded.
Odd, yes? Chromebooks are often sold as the ideal student laptop. When I contacted Google about this (6/17/20), the customer service rep said it's the school's responsibility to limit adult sites and other distractions, not Google's. But schools can only limit devices linked to their individual network; they cannot do this when students are working from home.
When I expressed concern about limitless YouTube during the home/school day, the Google customer service rep told me not to worry: "Students can't use YouTube via their school account."
I laughed at this because my son's YouTube use amped up dramatically when he started relying on his school gmail account. Google's subterfuge here runs deep. It's true that a student cannot "like" or comment on YouTube videos via a student account. Nor can they view their watch history. But they can watch as many YouTube videos as they like. And just because they can't view their own watch history doesn't mean Google isn't tracking that watch history! Whenever my kid would open a YouTube browser, the home page would be highly tailored to his interests, luring him down a rabbit hole expertly tuned to keep him hooked.
If I want to limit my son's internet access during distance learning, I need to get rid of the Chromebook and use a different laptop (Apple and Microsoft have parental controls that can function with Classroom).
Or invest in expensive network-based parent controls, such as Circle. Or, I suppose, I can stop using Google Classroom and give up on school.
Is anyone at the NYC Department of Education thinking about this? Anyone at all?
- - -
Parents, one trick I've fallen back on is go into settings and delete my son's Watch History, Search History, and turn off targeted Advertising. I then turned off Watch & Search history by putting them on Pause. These changes make the site a little less addicting and more diverse.
—Carrie McLaren